Together, we link people with disabilities, carers and the aged, with care and support services through flexible and inclusive choices within our local community.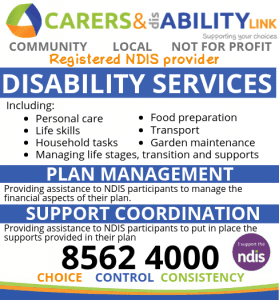 Are you a CARER? or Living with a DISABILITY?
Do you have a care plan?
Have you received your funds?
If you need help, we can guide you through the process and provide you Choices.
FRIENDS ON FACEBOOK
Shoe Box of love initiative for Kangaroo Island Bushfires

Mazz and the YP team had lots of fun putting together 20 Shoe Boxes of love for those that were affected by the Kangaroo Island bushfires.

Shoe Boxes of Love provide Australians affected by disasters with love and hope through small boxes of luxury items, donated by the wider community. The Shoe Boxes of love were filled with essential and luxury personal care items. Things like shampoo, conditioner, deodorant, soap, toothpaste etc.

A big thank you to Mazz who lead this initiative and thank you to all those that contributed and supported this fundraiser, including the 3C's Op Shop in Maitland who also contributed. ...
Look at those stunning boxes! You guys are the best.
Yesterday our Barossa Care and Coffee Club celebrated Australia Day. We love seeing what funny antics this group get up to, so much fun!
If you would like more information about our groups for over 65's contact Barossa on 8562 4000 or Yorke Peninsula on 8821 2444 ...
Mental Health First Aid Training

Yesterday members of the YP CADL team, completed a 2 day Mental Health first aid training course in Kadina, facilitated by the lovely Shanina Anderson.

Mental Health Illness is on the rise in Australia, and 1 in 5 people aged between 16 to 85 years experience mental illness in one year.

Mental Health first aid training is imperative as it teaches people the skills to help you support a friend, family member or co-worker.

Having Mental Health First Aid skills means that you can assist someone developing a Mental Health problem or experiencing a Mental Health crisis and make a real difference to your community.

Just remember a conversation could change a life and the right skills can make the difference.

If you are interested in this course, why not give Shanina a call on 0402 507 175 or send her an email shanina.anderson@icloud.com to find out more.

This course is worthwhile and is relevant for not only your professional life but your personal life also. Highly recommended. ...
Thank you for your kind words! It was truly a delight to spend the time with you all.
Load more
Visit our Facebook Page
WE CARE & SUPPORT FOR...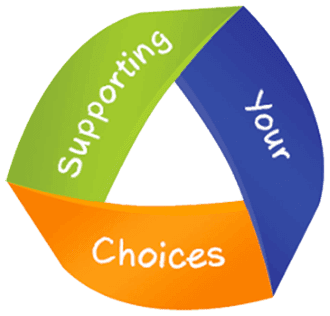 JOIN TO RECEIVE OUR eNEWS!