Together, we link people with disabilities, carers and the aged, with care and support services through flexible and inclusive choices within our local community.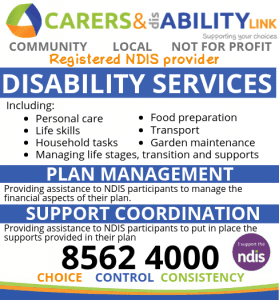 Are you a CARER? or Living with a DISABILITY?
Do you have a care plan?
Have you received your funds?
If you need help, we can guide you through the process and provide you Choices.
FRIENDS ON FACEBOOK
Today our Barossa Dementia Carers Group experienced a different presentation by Morna from Dementia Australia using virtual reality to experience the world from the perspective of the person with dementia.
A fantastic opportunity and very interesting to watch. ...
Wow! Fascinating! I'd like to do that!
Heather Elaine Mullins could we get something like this to try at work
The 2020 Barossa Community Disability Expo planning is underway and we have opened up to take exhibitor registrations. We have had a fantastic response so far with registrations flowing in.

If you would like to register for our 2020 Barossa Community Disability Expo on Sunday 23rd of February 2020 at the The Rex - Barossa Aquatic and Fitness centre contact us on 85624000 or events@cadl.support for your registration form.

We look forward to seeing you all there!! ...
The SAPOL Home Assist Program is a Commonwealth Home Support Program that is funded by the Australian Government.

The aim of the program is to improve home security & personal safety of eligible service users to allow them to remain safely in their homes.

SAPOL provides free security audits of your home. You will be given a written document highlighting security issues that could be improved.

The program is available for people who are:
• CHSP eligible or 65 years
• Aboriginal and Torres Strait Islander people aged 50 years and over or
• under 65 years living with a disability or a
• carer of people who meet these criteria

If you'd like more information, please don't hesitate to call the Yorke Peninsula CADL office and ask to speak to Andrew on 1300 783 758. ...
Load more
Visit our Facebook Page
WE CARE & SUPPORT FOR...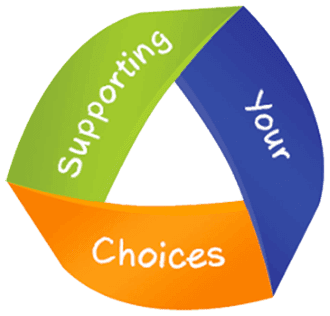 JOIN TO RECEIVE OUR eNEWS!