Together, we link people with disabilities, carers and the aged, with care and support services through flexible and inclusive choices within our local community.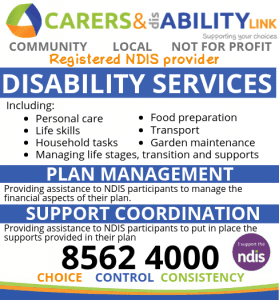 Are you a CARER? or Living with a DISABILITY?
Do you have a care plan?
Have you received your funds?
If you need help, we can guide you through the process and provide you Choices.