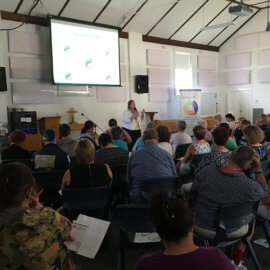 << Back to News
Carers and Disability Link in partnership with White Dog Mental Health Focus Group presented a Living Well Forum to Carers and other members of the community on March 9.
The Forum consisted of a session 'Stop going Crazy' presented by psychologist Liana Taylor, followed by a laughter therapy session facilitated by Louise Ross.
About 60 people participated in the forum and the feedback received was that the event was very beneficial in assisting people to look after their mental wellbeing.