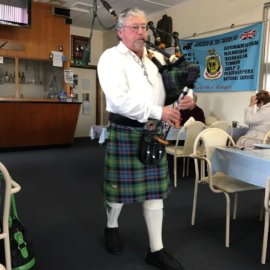 << Back to News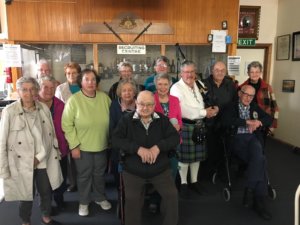 On Thursday 15th June we had the pleasure of having Ron Watson and his wife join us at Ardrossan Wise Owls for Ron to entertain us playing his bagpipes. This was organised by the daughter of one of our group participants, and for that we say Thank you Carol!
Listening to the talented Ron playing was fantastic, and everyone enjoyed it immensely. Ron played some of his own compilations as well as some of our favourites including Amazing Grace.
The group had lunch with Ron and his wife, and Ron explained the amount of effort involved with the muscles in his mouth to be able to play the bagpipes.
The Ardrossan Wise Owls thank Ron and his wife for their time, and also Carol for organising this, it was a fantastic day for everyone!